"Life isn't about waiting for the storm to pass, it's about learning to dance in the rain."
Looking back on my life now I realize just how very true this quote is for me.
As a child I often use to sit and dream about what my life would be like. It would be safe to say I had it all planned out by the time I was 10. By the time I was 19 all of my planning had seemed to go out the window. I soon realized that no matter how much you plan and work for things to be exactly how you want, life can hand you challenge after challenge and it's your choice what you do with them. With each new challenge t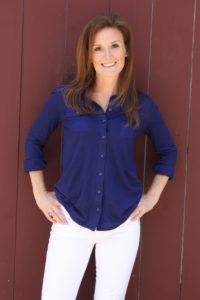 hat manifested before me in life I faced it head on, making the most of the situation, deciding what I wanted, and which direction I'd turn. I took the challenges as learning experiences and as opportunities to redefine my life into exactly what I wanted.
By 30 my life was back in my control. I was living a life exactly on my terms with a future that was once again all set out for me. I began running all operations at a fast growing corporation that included six different businesses. I immersed myself in the businesses and helped to more than double the value, create a strong foundation, and an amazing team of employees. I loved my job and all the success we were attaining, and I was looking forward to the future I was creating. Then, out of nowhere, tragedy struck and life handed me a challenge I never dreamed of having to face. Waking up one day and realizing that my entire life as I knew it was now over was by far the hardest event I have ever had to continue to live through. It forced me to reassess everything in my life.
What I learned in February of 2014 and the months that followed has been invaluable to my life. It's why I left my corporate job and began to build my business. It forced me to take a deeper look at my life, the world around us, and things that are still unknown to many. I delved into the laws of the universe and into understanding and developing what it meant to live a life of purpose. A life that brought me success, happiness, and a never ending adventure of possibilities. It's the foundation for what I teach and the core to my philosophy. I used all the lessons I have learned through life so far to create a business where I help others overcome blocks, situations, and lives that are unfulfilling to them. I know that I am here to assist others in understanding what brings them happiness, discovering what they truly want, and providing them with the tools, resources and support to make all of that a reality.
In business, as in life, nothing is guaranteed. You will face challenges, struggles, setbacks, and sometimes tragedies. What is guaranteed is that you always have a choice. In each situation that unfolds you can choose what you think and how you act. You can choose to either let it consume you or you can hold fast to your values and beliefs, and keep navigating your way forward; creating a life and business that brings value, success, purpose and joy.
My wish is to see businesses and people being of service and of the highest value to everyone they connect with in this life. I wish to see people happy, successful, and creating and living lives that bring them satisfaction every single day. I want people to see things as a lesson and as a gift instead of as a roadblock or a failure. Things happen that are out of our control, but together we can navigate our way through them and continue to move forward creating the business and life of our dreams.