Isn't It Time You Changed Your Life?
Take your business to a whole new level by unlocking your greatest potential and building exactly the business you're meant to.
Intuitive Introspection is a 6 month program that's designed to guide you each step of the way as you transform your business and your life.  You are going to go from feeling unfulfilled, stressed out, confused, unhappy and limited, to feeling like you've finally found the place you were meant to be. We will work together to carve out a path for you to follow to remove all your limiting beliefs, your disempowering habits and your self sabotaging ways. As you do this, new things will begin to happen, changes will take place, your business will transform, and you'll create a space for yourself in your life that speaks to who you really are. Your life and your purpose will bring you more joy, more satisfaction, and it will deliver the success you desire.
Check out the video below to learn more about the program.

You're going to get real honest with where you're at, what's going on, and your responsibility in it. You're then going to get very clear on where you want to be in your business and life and what would truly bring you the most success in your life.

It's time to put in the work. The guidance you receive and the path that is designed for you is all just a lot of words and direction. It's up to YOU to put in the time and do the work.

Enjoy the results. As things begin to change in your life, you overcome challenges, and you make the transformations you need it's time to celebrate and acknowledge what you've accomplish. It's not just important to do the work, but it's important to reap in the benefits and enjoy the life and business that you've created for yourself.
Special Features of The Program
The very first session is going to be a two hour session designed to uncover where you're at and what needs to be improved. It's an opportunity to ask any and all questions you want and truly get honest with yourself and discover what it is that you want in your life.
All of the guidance you will receive will be specifically meant for you and your business.
You will have a weekly channeling and brainstorming session to see where you are at with your progress and what needs to be done as you continue forward.
The program is tailored to meet all of your needs. You don't have to be in a certain industry or have a common purpose.
As you move forward and make the changes you need there will be times that concerns, questions or doubts come up. You will have 24/7 access to me and my knowledge for those times that you find yourself in a place you can't move forward or with a situation your need support with.
Each week during our calls you will be give more direction and consulting on what the next step is in the process for building your business, reaching your goals and moving forward.
The sessions, plan and progress you make are all going to depend on you personally. The speed at which the program runs depends on you.
I'm going to hold you accountable for what you say you're going to do. The work that's needed will get sone in the time frame that's necessary for your business and life.
We will celebrate together as you make progress, move through challenges, and shift, grow and change with your business.
My Promise: I can promise you that this program is unlike any you've ever seen before.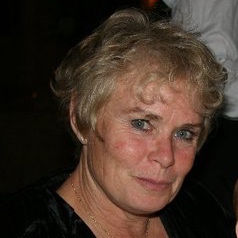 Working with Carrie in her Intuitive Introspection Program has just been a great decision for us. She has many constructive ideas and has great insight into business. Working with her has helped me to understand my employees better and how I can help them grow as my business grows.
Carrie has assisted me instructing my business so that it is more organized, with more effective, efficient systems in place. Her intuitive coaching is helping my relationship with my employees, and that relationship change has given me more compassion and understanding for what each employee needs. My profit ration has increased by 28% because we are using the systems that we know work for us and that we all understand. The structure of our company has changed; I have become more diligent, so my company actually feels more like a business rather than a job. With Carrie's guidance my role has switched from employee to CEO and working on my business instead of in my business.
Since our business is still growing we are really looking forward to continually working with Carrie as our intuitive strategist; we welcome her insight and strategies for continuing our success. Her guidance helps us to design the roadmap to reach our success.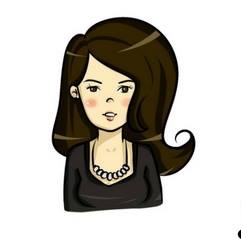 I had the pleasure of working with Carrie one to one and I'm doing her online programme. Carrie has so much experience and knowledge. I can hardly believe how much we achieved in an hour. It is lovely to work with someone who "gets" me and understands business as well as MY business. I love the personal touch.
Frequently Asked Questions

What can I expect from the session?
Each session will be a little different. The information that comes through is exactly what is pertinent at that moment. With spirit we don't always get what we want, but we always get what we need.

Can you read you read my mind?
Not in the sense that I know every thought, but I will pick-up on your fears, hesitations, worries, likes, and excitements.

Is this going to uproot my entire life?
Spirit only gives to the ability you are ready to receive. So any changes, redirections or total transformations will be on the level you are truly ready for.

What are the sessions like?
The sessions will be conducted in a conversation fashion. A talk between two people but guided by spirit.

Is all of the knowledge and infuriation channelled from spirit?
No, not all of it. I channel specific information about you and your business, but then I incorporate my experiences, lesson's and expertise with the information I receive to give you the best plan for your path and business.

Are you going to take my business ideas and share them or create them yourself?
Never! Everything that is meant for you is specific to only you. No two people are alike, have the same personalities, likes, characteristics, or abilities. Therefor, no one else can do exactly what it is you are meant to do in the exact way you were meant to do it.
Anything you want!  If you aren not mean to know the answer to a question then you won't be given it. That being said, you have to understand that spirit can't and doesn't lie, so the truth will always be presented.

Does it just have to be about my business?
No, your business is a part of your life and your life is a part of your business. So often they overlap in huge ways, so it's more than likely that the information you receive and the plan we will create will encompass both.

How can I trust you and the information you receive?
Sometimes in life you just have to trust. Trust in what you hear, feel, believe, and know. Spirit doesn't always give you proof before you build that thrust. It's what having faith is all about. Trust you were lead to the right place. Trust the guidance is valid. Have faith that everything is always working out of the highest good of all. Because it is!
If you're ready to take the step you KNOW your need then fill out the form to request more information.