Are you tired of not getting the result you want in your business?
Are you exhausted from showing up each and every day and not making the money you want?
Have you followed the step-by-step guides and the "fast and true" ways to build a business but it still hasn't worked?
Do you know that you're an integral part of your business but don't know how you truly fit in?
Are you ready to completely transform your BUSINESS by blending Business Strategy with Spiritual Embodiment and finally achieve Financial Success and True Fulfillment?
Then Soul Aligned Business is exactly what you need.
No more doing what everyone else does.
You are a unique soul, sent here to achieve all the things that you desire in a way that is completely aligned with who you are.
You came here to make an impact, to stand out, to be unique, to be 100% you and to share that with others.
And that is EXACTLY what we are going to do.
In Soul Aligned Business we are going to break the business standard and allow your true essence into your business. We're going to align you with who you are and infuse that into your business. We are going to not just exist in the Universe, but work with the Universe to carry half the load and do half the work.
Soul Aligned Business is going to help you to REMOVE the struggle, and allow EASE, FLOW and ABUNDANCE into your business.
Soul Aligned Business is an 8 module course designed to help you get in alignment with you, what you are offering, the essence of your business and your true destiny. Then we are going to masterfully combine that with business logic and strategy that has worked for me in my business time and time again to consistently bring in multiple 5 figure months.
I used my EXPERIENCES and  my CHANNELING abilities to create an amazing blend of business strategy with divine guidance to create the ULTIMATE SUCCESS COURSE for you and your business.
In each module of Soul Aligned Business we will combine the PRACTICAL with the SPIRITUAL, the LOGIC with the INTUITION, the ACTION with the ALLOWING and the MATERIAL world with the ENERGETIC world.
Gone are the days of forcing things to work.
Gone are the days of controlling every detail.
Gone are the days of working alone.
Gone are the days of pretending you're someone you're not and living and working UNFULFILLED.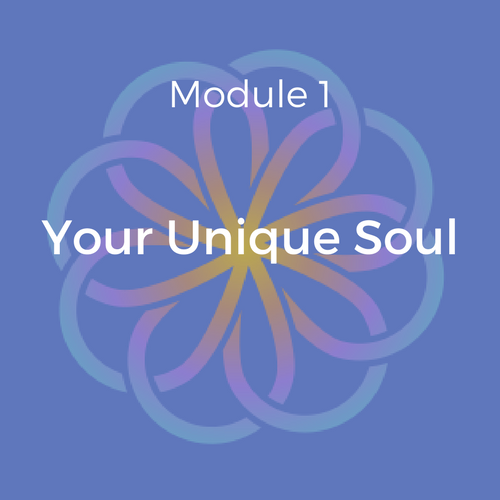 Who really are you, and how can you imprint all of your magic and beliefs into your business?
Module 1 is all about uncovering who you are at a soul level and understanding what it is you believe in, what your values are and what it is you are meant to share with the world. You will take a deep look at all the life lesson's you've learned and use them in a way that feels in complete alignment to you to build and grow a business that will be offering more than just a standard service to others. You are going to align with your business and imbed your own Unique Soul Imprint into your business. You will discover what energetic level you are approaching your business with and how to completely master the art of balancing the Divine Masculine and Feminine Energies so that  you approach every aspect of your business BALANCED and ALIGNED.
How often do you actually use the Universe and it's amazing abilities to your advantage?
Module 2 is all about understanding the outstanding powers that the Universe holds and how to work in alignment with it to use it's abilities to your advantage. You will see how every single aspect of your business can and WILL be fully supported by the Universe and your Guides so that you aren't carrying the load of it all on your own. All too often you feel as if you have no one and NOTHING working with you. In this module you will learn how to allow the Universe to step in and move your business forward, attract clients to you, follow it's guidance and work in flow with it. You'll learn when and HOW to call on it's support, what synchronistic events and signs look like and what message they are beginning you. Trusting in the unending support and guidance from the energies all around you will ease your burden and allow you to feel like everything is ALWAYS working out for your and your greatest good!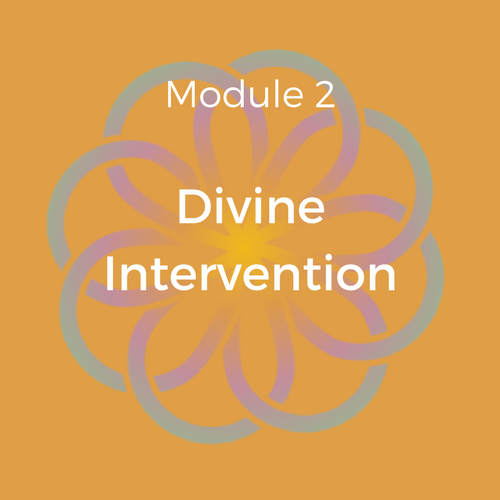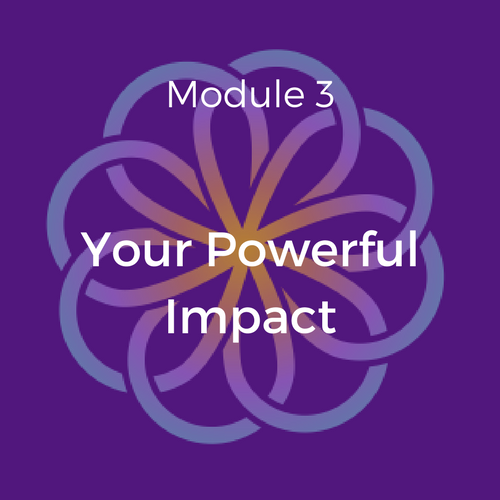 You have a powerful voice that people are waiting to hear, and it's time you use it!
Module 3 will allow you to get comfortable with your message and learn how to show up, be consistent, and make the visual impact your business deserves. Branding, marketing and your message are all crucial parts to gaining the level of success you are desiring, but you can't do that without showing up time and time again and speaking your truth. Often times we feel alone, scared and unsure about what to say, what will make an impact and what people need to hear to see the importance of your products and services. This module is going to show you EXACTLY how to show up consistently and CONFIDENTLY and use the magic in your words to attract, secure and KEEP clients flowing into your business and your services month after month. Your message wont just be powerful, it will be magnetic, and your IDEAL and SOUL clients will feel the pull in your words, your images and your services to bring them directly to you ready to buy.
Are you burned out by trying to sell your products and services to others and all you hear are crickets?
Module 4 is all about crafting that perfect product and service that others WANT to purchase. More than just want, they NEED to purchase what you have. Your products and services are going to be the driving force behind your business. You'll show up CONFIDENT that what you have created is in alignment with who you are, what you're meant to share and exactly what your clients are looking for. Selling your products with be effortless with you creating service that your ideal clients are looking for. You'll get crystal clear on the transformation they create, the value they bring and what people need to know to purchase. All to often I see people selling products and services that they don't see or truly believe the value in. They have blocks in their energy that prevent them from making the level and number of sales they want. I see people STRUGGLING to even make one sale. It's time to stop forcing the sale and start attracting people to your services with ease.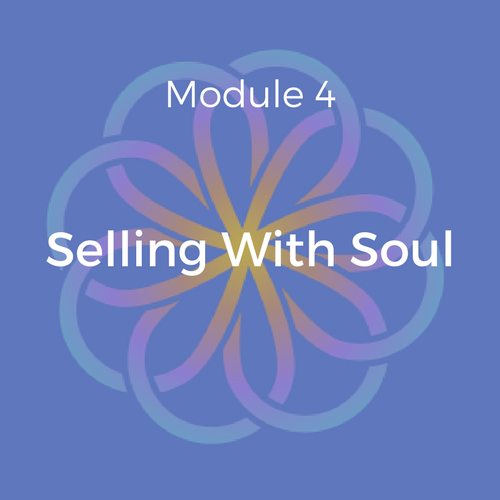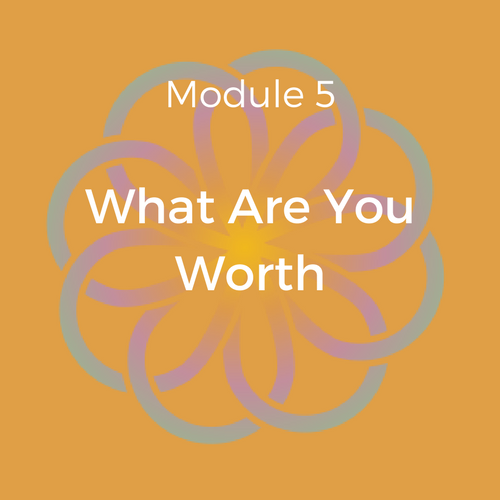 Everybody needs money but no one wants to talk about it, and if you don't DESIRE it, then that's you're first problem in getting the sale!
Module 5 is all about money and worth. All too often I see people reducing their prices, charging WAY LESS than they are worth, and under valuing their services because they think that's the easiest and the quickest way to bring in the money they NEED to keep their business going and their bills paid. Charging what your services are worth is IMPORTANT. Getting in alignment with that price is CRUCIAL for your success. It's really the only way you're going be able to start manifesting the money that you need, want, deserve and desire. You'll know what to strategically and energetically charge for your services. You'll get confident in your ability to KNOW what to charge, when to discount, (almost never), and when it's time to raise your prices. Industry standards don't mean anything in business. They are a number that people have placed on a standard value and a borderline average product. Your series and products are aligned with you and energetically in sync with the Universe. Your ability to manifest exactly the numbers you want will be the determining factor in your business, not what others say you should charge.
How can you manifest what you want if you and the Universe don't even know what that is?
Module 6 is going to help you to begin to discover, create and achieve all the intentions and the goals that you have for your future. All too often I see people undervaluing their abilities. I see people working towards far less than they have the ability to create and therefor out of sync with what the Universe is trying to bring them. All of that is going to stop in this module. You are going to lean how to effectively channel your intentions for your near AND distant future.You will discover the magic dance between allowing the Universe to bring these intentions and achievements directly to you, and taking the right amount of action at just the right time so that you're working TOGETHER to achieve all you have set out for you. You will no longer guess if you are on the right track to build and achieve what you want. You will be able to not just reach your goals, but achieve all of your intentions at the exact perfect time.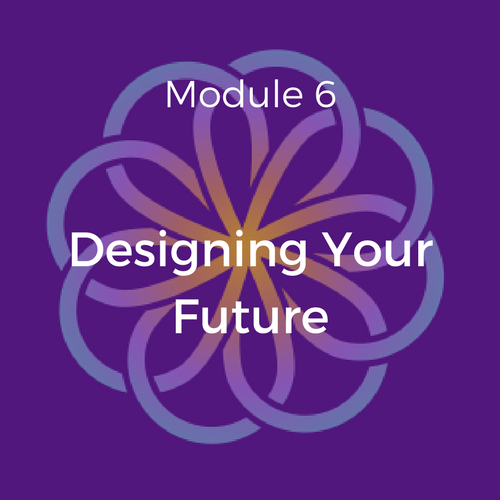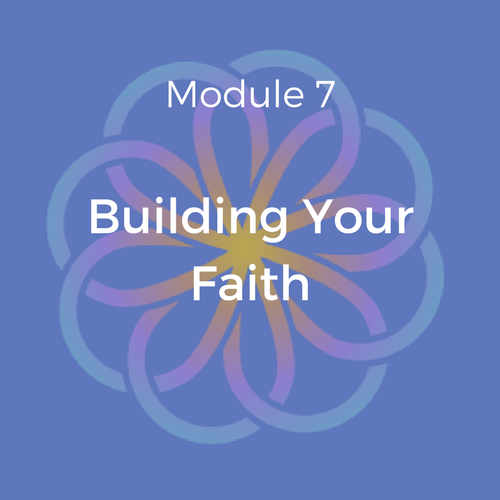 Trust is the number one thing you need to reach business success the fastest and the simplest way possible.
Module 7 is all about building trust in your business, but not in just the way you're thinking. Trust has the ability to massively speed up the level at which you conduct business and grow your success. Trust is the leading factor in solid relationships, ease of purchase and continued growth. However, trust does not just exist between you and your clients. Once of the biggest factors in your success is how confidently you trust yourself and the Universe and other unseen energies to show up, step up, and continually bring all the things you need to you. Building your faith in what it is you have the ability to do for your business and your clients is crucial. But building your faith in the energies that exists all around you will make or break your business. You've heard of the law of attraction and manifesting all you want in life. That is not possible without having faith in all the things you can't see. I'm not just talking about guides, energies, and the Universe. I am also talking about your own Intuition and magic powers. YUP!  You too have the ability to tune in to who you are, tap into your higher self and other divine energies, and turn on your abilities to allow more than just your logical and intellectual mind to guide you and your business success. When you are successfully able to achieve this, your business success and personal growth will be unmeasurable.
Do you want to know how I have managed to create a multiple six figure business while still being a full time mom, and having time for all the other things I love?
Module 8 is going to give you the tools and strategies I used to create balance, flow and fulfillment in my life each and every single day. Often times people ask me how I mange to do all I do, remain at high vibe and still have time for ME! I am going to take you though what it is I do on a daily basis, the things that I will not sacrifice or give up in my life, and how I fit in my VIP clients, creating programs, running my business, writing books, creating and producing podcasts and so much more. I am going to share with you esoteric secrets, business strategy and all the juicy details you need to live a life, create a business, and increase your spiritual awareness and connection. You'll be given my practices, my must haves and things you can not run business without.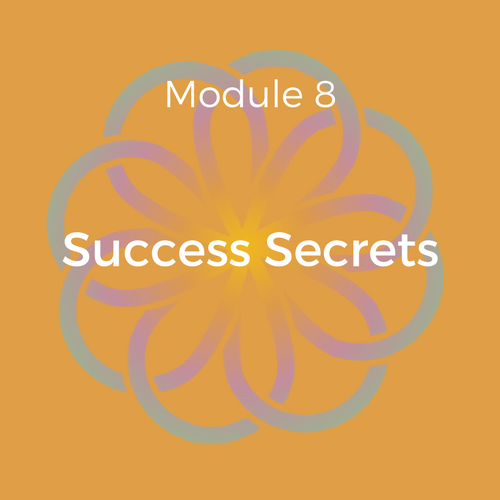 This is a one of a kind, incredible program where I throw the old, out dated, "must do this for success" rules out the window and bring in a whole new strategy to reaching business success.
This is a program like you've never seen before.
Soul Aligned Business will bend you, stretch you, align you, and get you on your path to the success and fulfillment you desire.
If you're ready to finally start selling services and products to your ideal and soul clients that are waiting and eager to purchase what you have then you will not want to miss this.
You'll get all eight of these module's.
Corresponding Exercises
A Soul Alignment Meditation
Life Time Access
My Personal Channeling and Strategic Methods
All of this at an unbelievably low price of:
FOR A LIMITED TIME THIS PROGRAM IS 50% OFF!!!!!
Don't delay as it's only available for FOUR days.
(Offer ends 11/27/17 at midnight)
This payment is due upon signing up and will be paid in FULL
NOW ONLY $424.00
Regular Price $847
A payment of $228 is due upon signing up and the second $228 will be due a month later.
TOTAL AMOUT $456
Normal Investment $910
Extended Four Payments Plan
A payment of $124 is due upon signing up and three more payments of $124 will be due every other week.
TOTAL INVESTMENT $512
Normal Investment $988
THIS COURSE COMES WITH IT'S OWN GUIDES!!!
That's right, this course was created with the help of THREE Universal Guides who came to me during the early stages of creation and let me know that they were here to work with ALL member of this program to help EACH of them attain the results they were meant to and get in alignment with their intuition and path!
I don't know of ANY other course out there that has GUIDES SPECIFICALLY ASSIGNED to work with the members.
MEET THE GUIDES
Guide one is Carmichael who is all about integrating the seed of your soul into your business. He works with you to help you to uncover exactly WHO you are, what your beliefs are and bring out your UNIQUE self. He helps you to connect with your highest self and allow you to truly KNOW you on a soul level. He works with you to remove your limiting beliefs and your limiting views of yourself and aids in re-writing your self talk and your inner story.  He's a POWER guide who allows you to see the extraordinary part of you!
Guide two is Henry who is helping with all the creativity and intuition processing that will be going on for you moving forward. He works with you to connect the left and right sides of your brain and allow the information to transfer successfully between the two. He helps you to quiet your intellectual and analytical aspects of your brain and allows the creativity to come forward and your intuition to lead you. He helps you to trust in yourself and STOP the second guess of the information that you receive from spirit. He amplifies your right brain so that you can create your program, services and offers with the magic touch of spirit and creativity.
Guide three and the most impactful guide is Salvador. He works his magic and will be able to draw your attention to all the messages, signs and syncronicities that are waiting for you. He is one powerful guide who can manifest things into your life and your awareness so that you NEVER miss what's waiting and meant for you. He's like a spirit with a billboard pointing you in the direction you need to go and lining things up for you so that opportunities and situations you have desired and worked towards, and even some you didn't expect, fall right into your lap!
During the teachings of this course I call on and invite each of these guides in to support you and and the energy of the program. I encourage you to call on these guides whenever you want or FEEL you would like their added support and energy. They are ALWAYS waiting to help.
We are not alone in this and it's time you stopped carrying the weight of your business alone on your shoulders.
Along with the video interactive 8 module program, you are also going to get these Incredible Energetic Bonuses:
My unique energetic imprint is on and in every single video, exercise and lesson included in this program.
My guides have been assigned to help in the moving of energy, blocks and limiting beliefs as you take this course.
I have called on and infused all of this material with the support of three of the most powerful Archangels to help you build your business, deliver your message, and attain all the success you desire.
And of course, you have the help of the three Universal guides to assist in the expansion process of all who take this course.
If you AREN'T ready for change, this is NOT for you.
If you AREN'T looking to GROW, this is NOT for you.
If you AREN'T willing to get UNCOMFORTABLE and MOVE into the space the Universe is opening up of you, then DO NOT purchase this program.
If you're READY to make the BIGGEST changes, make the GREATEST impact and OWN your place in your industry…..
THIS IS THE COURSE FOR YOU!
When you purchase this course you will no longer be working alone in your business. You'll now be working with some of the most powerful energies known, to create your business and your future.
Time is limited as I will only be opening this program up for a limited time so DO NOT DELAY!
Program launches on June 2nd, 2017
All of this is YOURS for an exclusive time only for:
This payment is due upon signing up and will be paid in FULL
A payment of $455 is due upon signing up and the second $455 will be due a month later.
Extended Four Payments Plan
A payment of $247 is due upon signing up and three more payments of $247 will be due every other week.
If you're not sure if this program is a fit, or you have any hesitation at all, PLEASE reach out to me and let's work it out so you CAN get into this program that WILL CHANGE YOUR LIFE!